Starting from 2011 Tools For Solidarity can't imagine finishing a year without annual report. We always try to look back and figure our what kinda year it was, how many things we have archived that we were planning to archive, and what stuff we haven't done due to some circumstances.
No matter the outcome, Tools for Solidarity always manages to fill the form and share year's results not only with its workers and volunteers but with our supporters and followers.
If you're interested in our results throughout years, please check Annual Reports listed below. In case you have any ideas on how to improve it or have any comments you'd like to share with us, please don't hesitate and contact us straight away!
Annual Report 2019/2020
Annual Report 2016/2017
Annual Report 2013/2014
Annual Report 2010/2011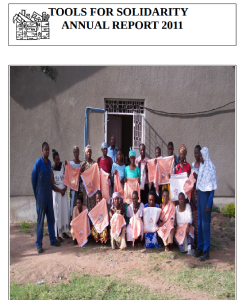 Annual Report 2018/2019
Annual Report 2015/2016
Annual Report 2012/2013
Annual Report 2017/2018
Annual Report 2014/2015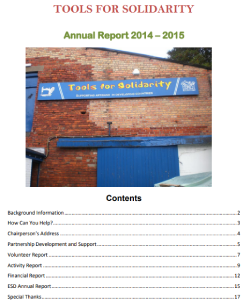 Annual Report 2011/2012
It is always important to measure your success to become even more successful!