TFS and Mourne Grange started to work together in the nineties when volunteers from both organisations collected tools in Kilkeel. TFS also run an international work camp where our volunteers joined the Camphill Community for two weeks. The principles and philosophy of the organisation always inspired us.
Mourne Grange is a community that was established in 1971 for people with special support needs (such as autism or down syndrome) to work and live together as a family. In the village, people work together to produce their own food such as vegetables, fruit and bread as well as raising livestock.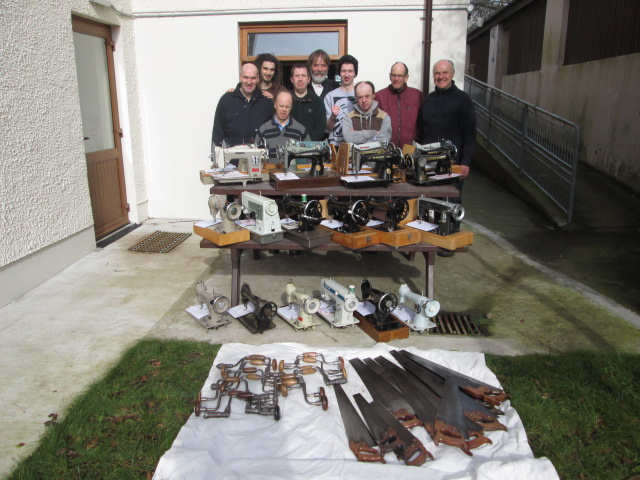 Community is based on the idea of mutual care and support. Members of the community live and work together. The main idea of the community is that we all support each other and that each person is valuable.
Volunteers of Mourne Grange knew about TFS and our work with a supported volunteer so always wanted to collaborate with us. In fact, a group of volunteers worked in TFS Downpackick for a few years. In 2010 the idea came true and so far their volunteers have refurbished many sewing machines and tools for TFS. Refurbishing tools and sewing machines give the residents at Mourne Grange a chance to learn new skills and participate in useful work. They also gain a greater insight into areas such as appropriate development, aid, waste and recycling.